More often than not, I had friends and colleagues approach me in order to ask about my job – that of being a Customer Success Manager here, at Bytex. What is it that I do, exactly? Who do I work with? What are my KPIs? And when I tried explaining (that my priority is our customers' well-being), my questioner's face lit up with recognition: "Oh, so you're an account manager!". Well, not quite.
According to HBR, Customer Success Managers (CSMs) had the second most promising sales job in 2019, right after enterprise account executives. In terms of responsibilities, they straddle the gap between service and sales, between company interest and customer interest, between product expertise and product insight. Saying that a CSM is an account manager (AM) is an understatement, and this reading will explain exactly why that is, while also underlying the benefits that such a professional can add to one's company.
But firstly, allow me to shed some light on my background, in a bid to reveal what Bytex prioritizes in terms of Customer Success Management.
From Human Resources to Customer Success Management
Before entering the realm of customer success, I've worked for several years in Human Resources, the last of which I've spent nurturing the teams at Bytex. I've always made a priority out of keeping close contact with our teams, as my goal was to raise the number of specialists within the company, while constantly being mindful of their compatibility with their allocated project, as well as with the customer.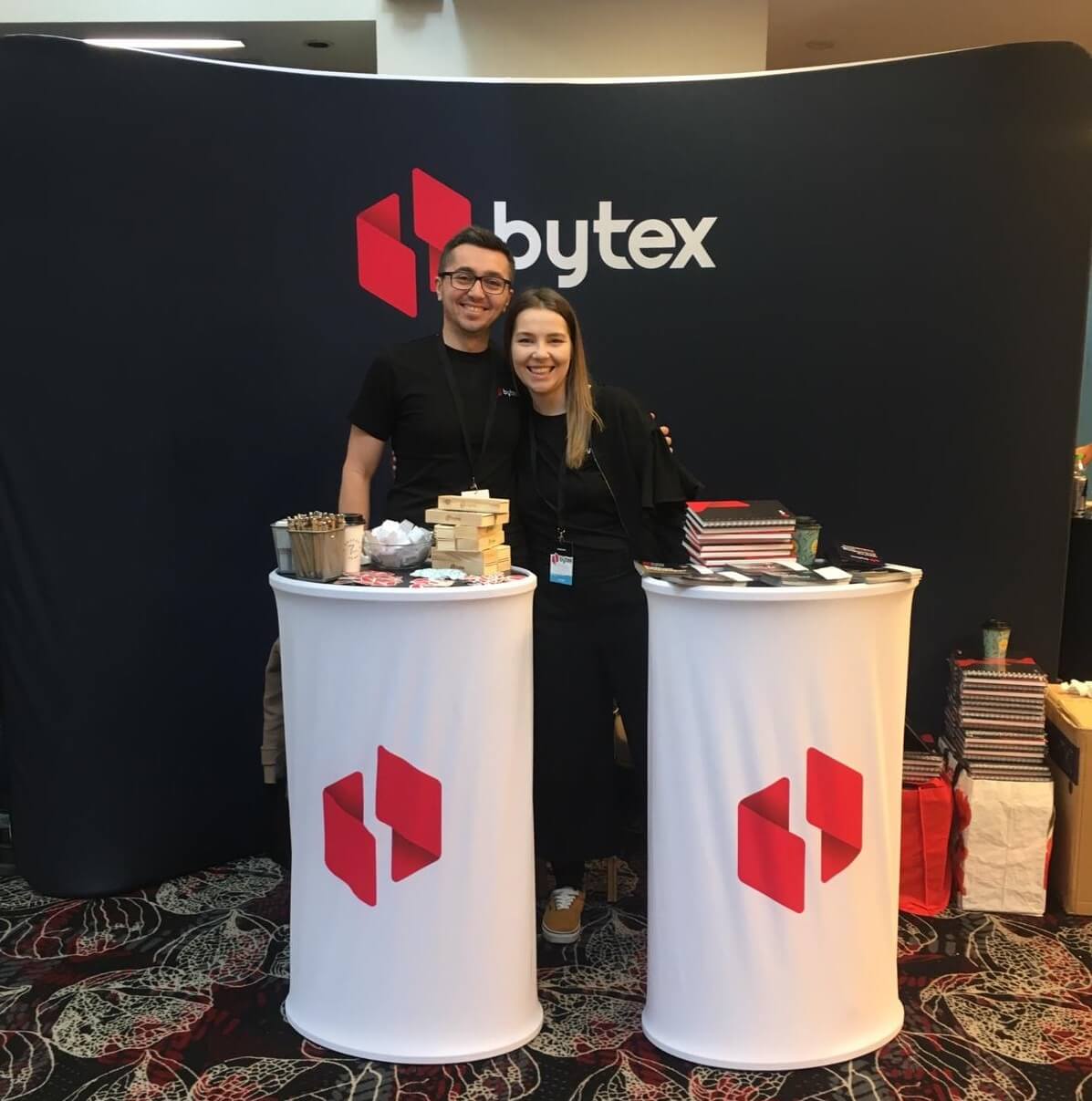 As an HR Specialist in an outsourcing company, the key to success is a full comprehension of the clients' needs, beyond what they are seeking in the candidates' technical skills. This means not only having a deep understanding of tech stacks, but also of business profiles, challenges and overall purpose. Getting into closer contact with VPs, CTOs and Technical Leads made it easier for me to translate their requisites and demands into what our local market offered. It also made me quickly realize that there's a bigger, more challenging world beyond that of recruitment.
That's when it hit me: I wanted to shift my career within the company in order to start working closer to our customers and their projects. Fortunately, Dragoș, our CEO, supported that idea. We were in the loop with US trends, so we were aware that tech companies were shifting their focus from AMs to CSMs. And that's exactly what we did as well.
Customer Success: Account Management, but Not Quite
As I dove into my research, in order to better understand and taylor this role within Bytex, I learned that the CSMs and AMs are shaped quite differently, and while both strive to achieve a successful business relationship and client loyalty, their goals have separate approaches, with distinct understandings of the concept of success. While CSMs want to support the goals of the customer and strive to grow in whatever terms the customer defines, AMs rather support the goals of their organization and establish their KPIs accordingly.
CSMs, as the name implies, measure their success in direct link to their customers' success, being incentivized to facilitate benefits such as ROI and increased productivity to positively impact businesses. AMs, on the other hand, have client renewals as one of their main markers of success and – thus – somehow different priorities. Ordinarily, CSMs are assigned to each customer in the form of a longer-term commitment than AMs, providing hands-on support whenever the customer runs into issues, for any general questions, as well as improvements and optimization of any processes.
How do we do this at Bytex? By staying connected to everything the customer is connected to – business market, challenges, competitors, key differentiating factors and long term goals. Whether it's constant research into worlds like Kubernetes and Cluster Infrastructures, Security and Networking, Digital Healthcare or Cloud Simulation Platforms, monitoring direct competitors of our customers in their primary fields, or building processes to better accomodate alignments between teams, we try to bring a full, end-to-end know-how in our collaborations.
Proactive, Not Reactive
Usually, when we think about AMs and problem solving in client facing, it's safe to say they come with a rather reactive approach, providing specific support when asked for, usually after the problematic situations occur. CSMs shape their approach in order to make proactivity their golden standard, and are always on their toes, in an attempt to anticipate both growth and threats, providing unprompted assistance in order to improve the customers' experience and forward their success.
When issues do occur – as nothing is without flaw – we approach things rather differently. Normally, an AM would have lesser authority in such a case, mostly being able to route the incident or provide the contact information for the right person to help. As a CSM, I am (luckily) more equipped with the resources and manpower to resolve any problem, and as the sole point-of-contact, dedicated to resolving whatever issues customers face, I am more aware of the best approaches and solutions. I am responsible for having quick, yet efficient fixes at hand, I make sure they are implemented and that the results are more than satisfactory for our collaborators.
Lastly, equipping delivery teams with proper client-facing skills is a deep set priority for the CSMs at Bytex. In an outsourcing company, where software development is the main service provided, leading delivery teams towards impeccable customer relationship management etiquette is a continuous process. In this sense, we ensured that our teams are equipped with the right know-how, patience and compassion in order to properly handle any work instance they find themselves in. For example, we've put together a Customer Relationship Handbook containing essential tips and best practices specifically designed to guide our developers in this sense.
Passion or Compassion?
While passion is deeply rooted in our nature, compassion is something we build over time. The processes that we've built along the way are tailored to the nature of the companies we work with, and our CSM team has representatives with previous experience in all sorts of organizations – from stealth mode, to start-ups and full-blown corporations. Being empathetic is essential when it comes to understanding and translating requests, as well as when it comes to addressing potential challenges (such as the need to quickly change priorities, or increase velocity at demand). Empathy allows us to intuitively know what weighs more to each customer, and enables impactful decisions that ultimately improve the products we work on, and our client's businesses as a whole.
Ensuring a smooth end-to-end collaboration brings us one step closer to team growth. While, ultimately, this represents a common goal for both CSMs and AMs, CSMs will take a different route to meeting this objective, a route that has compassion and customer well-being at its heart of hearts.
The Golden Rules of Customer Success Management
Having a professional whose main focus is to nurture and build fruitful business relationships will add more value to your company than you can imagine. Deciding to adopt such a role in your organization might just add that extra brick of trust to your business partnerships' foundations.
If this is something you wish to pursue, we can't help but encourage you, and advise you to begin your journey with the golden rules of CSM in your pocket:
Work early on with clients to map out their goals and develop strategies to help achieve them;
Offer onboarding support and train new clients in your area of expertise;
Assist in all potential escalations and make sure issues are resolved accordingly and on time;
Lead meetings between clients and your team of professionals, listen to both parties and be a genuine mediator for the higher scope.
Interested in learning more about how we help our clients succeed? Drop us a line at hello@bytex.net and let's take it from there.